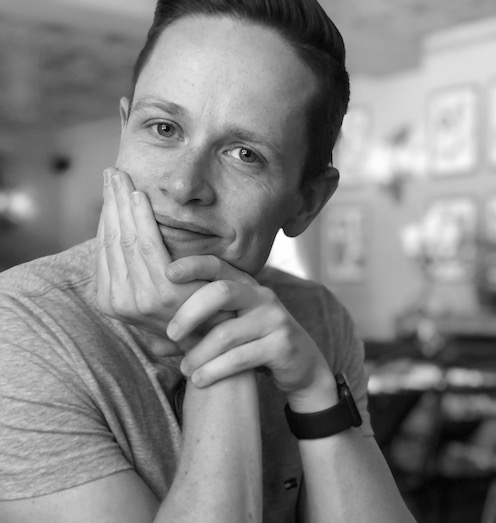 My approach to helping people was forged in a decade of leading teams and companies in Tech, in struggles with mental health during those times, my training as a transformative coach, and 15 years of meditation practice.
Who do you work with?
People are often people are drawn to work with me because we've gone through similar experiences, such as:
working in Tech or being a founder
struggling with burnout or work/life balance
navigating career transitions or new roles
navigating difficult life events: divorce, separation and loss
a desire for personal growth & a passion for learning
being a writer and making friends with the creative process
an engagement with meditation and awakening
That said, I enjoy working with anyone poised to change, so please get in contact even if we've walked in different worlds.
How do you work with people?
I work with individuals as a life coach. You might be looking to make a change in life or work, feeling stuck in the same old situations, or wondering how to stop your work/life balance from falling apart. These liminal spaces can feel daunting but are deeply rewarding when approached with curiosity. I also mentor people who work in Tech.
I support founders and leaders as an executive coach. Having been a cofounder at Almanac (now Blaze), I am familiar with the intensity and excitement of founder life, not to mention how all-consuming it can become. I'm passionate about helping leaders grow and succeed without losing touch with the rest of their lives.
I partner with people as a contemplative guide. This is for those who feel compelled to pursue a transformative journey into the deepest truth of things, variously known as awakening or enlightenment. It is a wild ride, but it can also be a lonely one, with many confusing and contrasting messages. I help people make sense of what's happening to them and deepen their insight, drawing on my own engagement with various traditions and the process of awakening itself over the last 15+ years.
Despite the different approaches, each draws on the core insight that freedom and profound possibility can arise for us when we recognise the pain caused by our own limiting beliefs.
Coaching
Why do I need coaching?
You are excited by a new possibility. Or perhaps striving to be free of an old entanglement.
Yet too often these stirrings stay locked in your head.
You give them attention but find yourself tied up in the same inner monologues.
Coaching is a way of bringing those stirrings out into the open: clearing away the mist, finding clarity and connecting with the courage to move forward.
It's the dedicated time and space you need to unpack your feelings, fears and desires.
To move from inkling to action.
How does coaching work?
All you need to bring is an aspiration or struggle. It doesn't have to be crystal clear yet: we'll spend time tracing its outlines. I will set up our container, hold the space and facilitate the dialogue. You will have freedom to think and we'll explore the territory together, wherever it takes us.
I don't know the answers in advance, but I know what tools, challenges & lines of inquiry will get us there. As we talk, the a-ha! moments will open up new insights and angles. As we close, I'll help you convert those insights into tangible changes you can take back into your day.
What does it look like?
First, we have a discovery call where I get to understand what you're bringing. I'll also introduce myself and share more on how I work. Some people come to coaching with a clear goal in mind. Others just have a sense of something being off or wanting more. Either option is a valid way to begin.
Each coaching session is 1 hour long, and they can happen weekly or fortnightly. At each session, we'll check in to see where things are at, what questions you're bringing today and what would be most useful in the time we have. Some sessions are very exploratory, while others might be more strategic. This variation is normal and depends on where you are right now.
There is no minimum engagement, but I offer discounts for 6 sessions and recommend this length to see the full benefits.
All of this usually happens over Zoom, but if you're in Bristol, UK we can work in person and even do some thinking outside! 🌳⛰️
About me
Career
I've spent the last 10 years building teams and companies and have been writing code for nearly 20 years. Here are some highlights:
Co-founder and Head of Engineering at Almanac (now Blaze). I built the initial product, contributed to our roadmap and vision, created our hiring pipeline and brought on 15 engineers. Together, we raised a $9m seed round followed by a $34 million Series A. I also provided technical leadership on our version control and real-time, multi-user editing features. Day-to-day, I worked as Head of Engineering, leading our small engineering team to build a platform that competed with Google Docs and Notion.
Founder of OpenSit, an online meditation community where people could share public meditation journals. Starting as a solo passion project, OpenSit was acquired in 2017 and I went on to work with the new team as CTO. We developed a mindfulness app to assist people struggling with chronic pain in the US.
CTO of SchoolGuide.co.uk. I was responsible for new feature development, product roadmap, managing engineers, data quality, and delivery of 30,000 UK schools worth of data. Technical point of contact for both Rightmove and Mumsnet, two of the UK's biggest property and parent sites.
Wrote a Perl script at the ripe old age of 14 that was featured in a Linux magazine.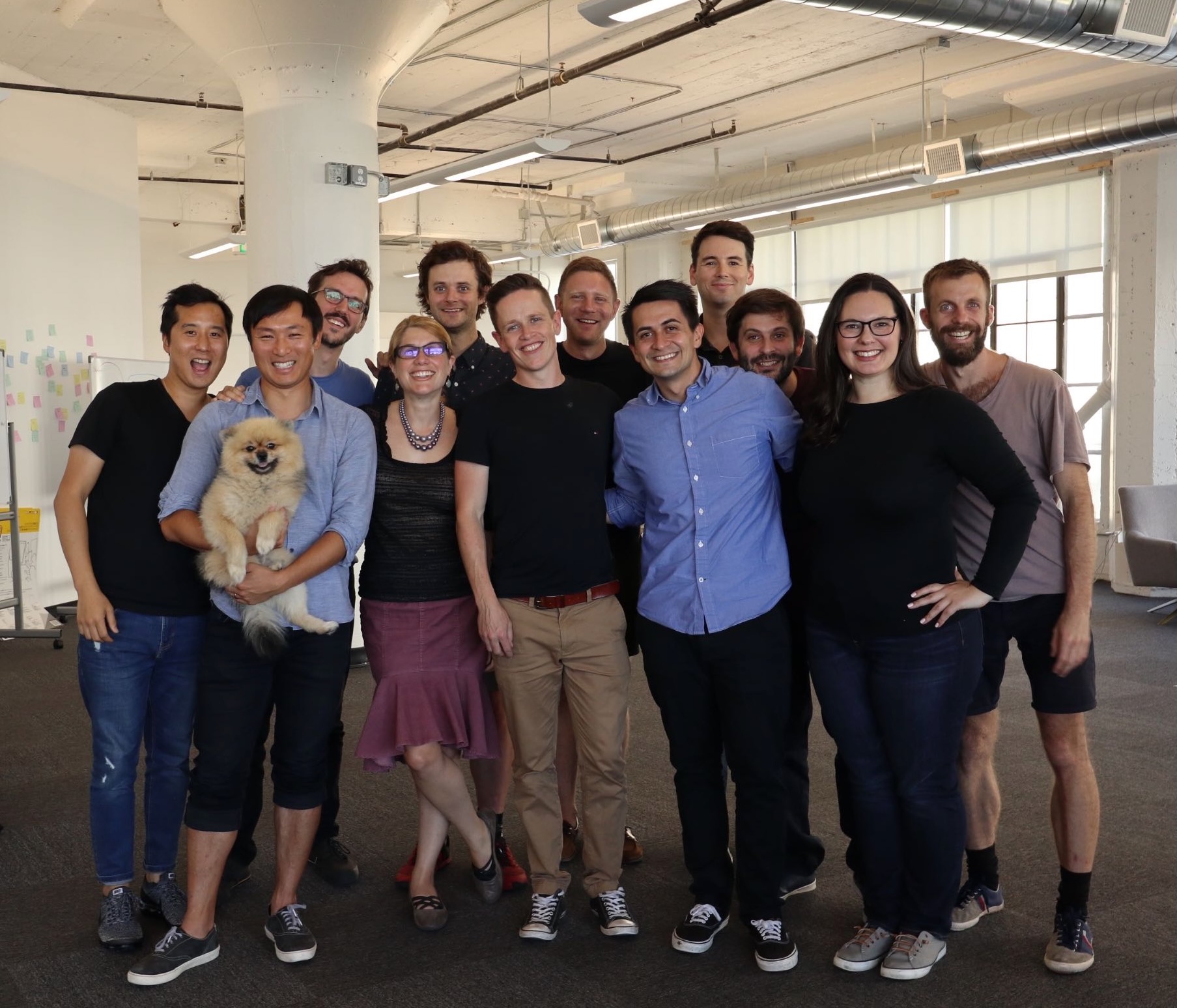 Personal
I am a lifelong learner and read vociferously. I love to recommend books.
I love getting outside, hiking and wild camping.
I write regularly on my Substack blog: Not out, but through. You should subscribe!
I'm a note-taking geek and spend a lot of time in Obsidian.
I've been engaged with meditation and the process of awakening since my early 20s, starting out in the Insight Meditation (Vipassana) tradition before exploring self-inquiry, heart work, somatic work and Western wisdom traditions. I have come to appreciate the importance of a balanced ecology of practices.
I love to read philosophy. I'm drawn to ancient philosophy in particular, from Parmenides to Plotinus.
I've struggled with anxiety & panic attacks, depression and burnout. These were difficult times but there were deep gifts on the other side of them.
I've run 7 ultramarathons. In 2018, I ran 100km in a day and raised money for the mental health charity, Mind.
I have a cockapoo called Reuben. You will likely meet him if we work together.
I live in Bristol, UK. Known for Banksy, trip-hop, statue toppling and alternative feel-good vibes.
I've spent my life navigating these different spaces and as a result feel equally at home in the personal, professional or philosophical.
Why I coach
I came to coaching through crisis. After going through divorce and burnout simultaneously, I left my job and realised that I needed to be doing something different. I started sharing my story and it resonated with lots of people. Those conversations rekindled my passion for helping people flourish and convinced me that I wanted to be a coach.
Working as a coach has taken my existing mentoring and leadership experience to a more personal and transformative level, and I love working with people in this way. I'm amazed at the depths that can open up in a single question and the impact of giving someone your undivided, rapt attention.
I am training as an Animas Transformative Coach, an internationally-accredited coach training course built on foundations of psychology, change-theory and humanistic practice. This will lead to accreditation with ICF, EMCC and AC, the three leading professional coaching associations.
I don't like the term coaching… if it were down to me I would call myself a guide, wayfinder, change-maker, alchemist…
FAQS
People are often unsure what coaching involves, so here are some short FAQs that might help. If you're still unsure, book a free discovery call and I can help explain the details.